Calatrava Boutique Hotel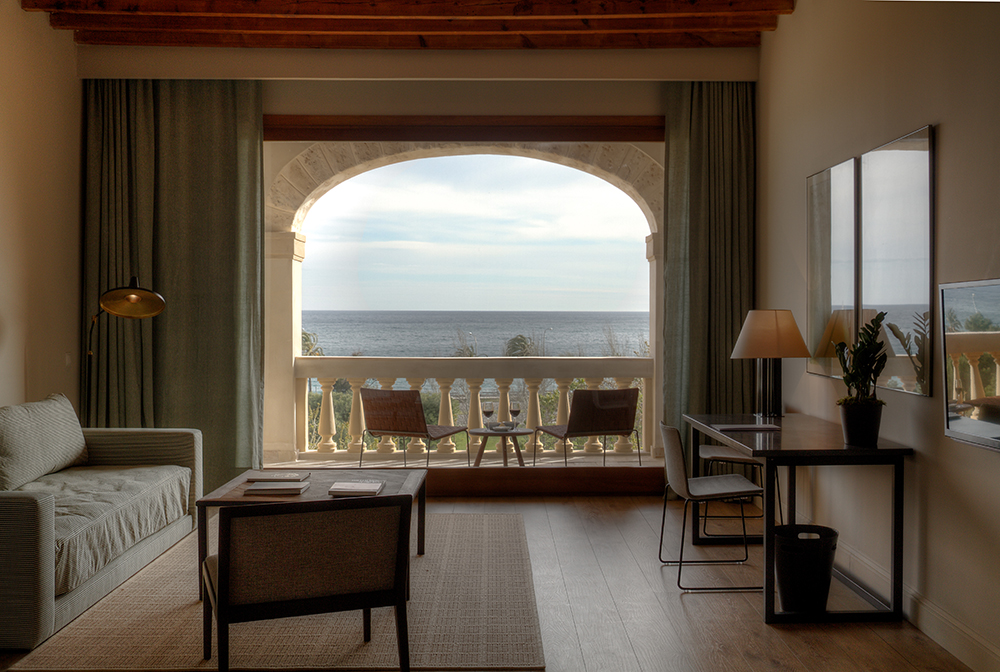 Calatrava Boutique Hotel
Palma de Mallorca
Spain
Project by: Arch. Cristina Martí Crespi
Collections: Infinity
Website: www.boutiquehotelcalatrava.com
Style and character in front of Palma Bay
The sea-facing 19th-century building is part of the marine façade of La Calatrava, integrated in a set of buildings aligned with the ancient Arabic wall, which no longer exists. It has been completely renovated and transformed into a stylish urban retreat with spectacular contemporary art.
Just a five-minute walk from Palma Cathedral and Parc de Mar, and 15 minutes on foot from the nearest beach. The main entrance to the hotel is found in the Plaza Llorenç Villalonga, and the posterior façade is located in front of the Xesc Forteza Theatre.
The spacious lobby and lounge is bright an inviting with comfortable modern sofas and high quality, quirky designer lighting. The rooms are spacious, bright, quiet, comfortable and with a cozy atmosphere.
Contemporary design, combined with some antique furniture.