Villa Escarpa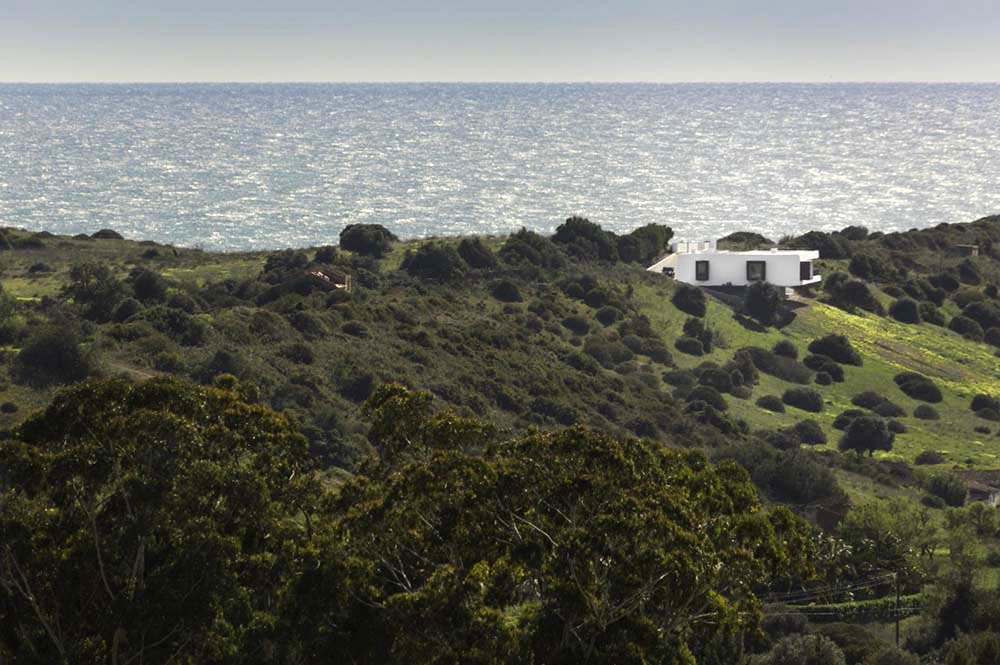 VILLA ESCARPA
Private house
Praia da Luz
Portugal
Year: 2012
Project by: Mario Martins Atelier
Collections: Libera
Striking design and natural beauty
On the hills of southern Portugal, near the village of Praia da Luz, the Villa Escarpa floats, facing the ocean.
Built over a space previously occupied by another building, this wonder of contemporary purity had to deal with natural constraints such as a steep slope and strong winds, hence the straight and horizontal lines, and the transparent white.
The architect, Mario Martins, explains that Villa Escarpa lies on a concrete base that gives the impression the house is lightly floating above the hills, ensuring a minimized impact on the environment and a certain visual efficiency.
Long terraces are protected by the wind and help complete the masterpiece, along with the long swimming pool. Four bedrooms, a private courtyard but also a view on Praia da Luz and the sea.
In this impressive location, the Forma collection stands out for its remarkable beauty of shapes.