Sicam 2023 | A new concept about color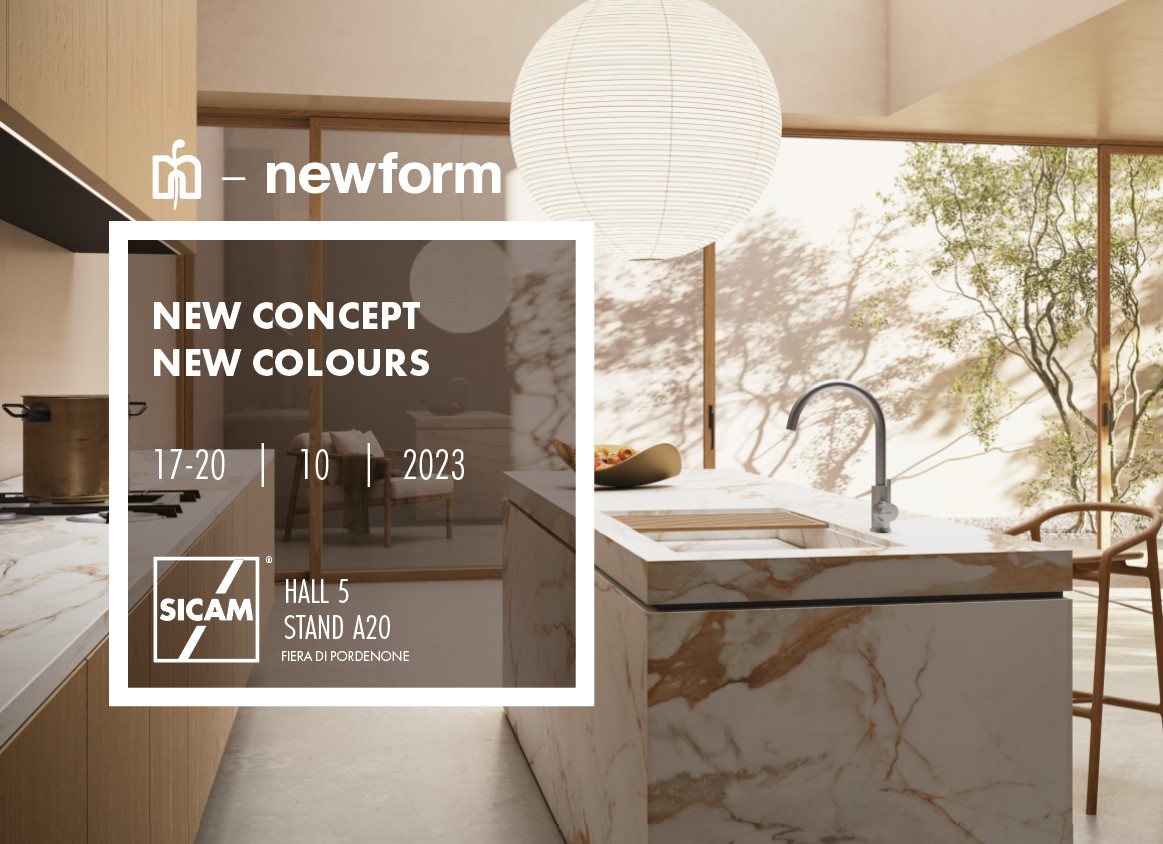 The evolving design of Newform stops in the next edition of SICAM. On this occasion, the brand introduces a new concept about color, a combination of ideas, inspirations and trends to suit something unique and unreleased.
A new kitchen collection will be the symbol of this latest news in terms of chromatic suggestions and finishes, but not only: the Kitchen Experience by Newform will be revealed through the new brand image, fully renovated to be presented in the new Kitchen catalogs 23_24.
It is our pleasure to invite you at our stand to get inspired by a design that tastes of something surprisingly new.