Speaking of distribution: network or supply chain?
During the latest edition of the "Osservatorio Arredobagno", Alessandra Gessi, CEO of Newform, and Stefano Corino, Chief Commercial Officer, take part in this annual meeting organized by "Il Bagno Oggi e Domani" to present the company vision and the strategies in place in terms of supply.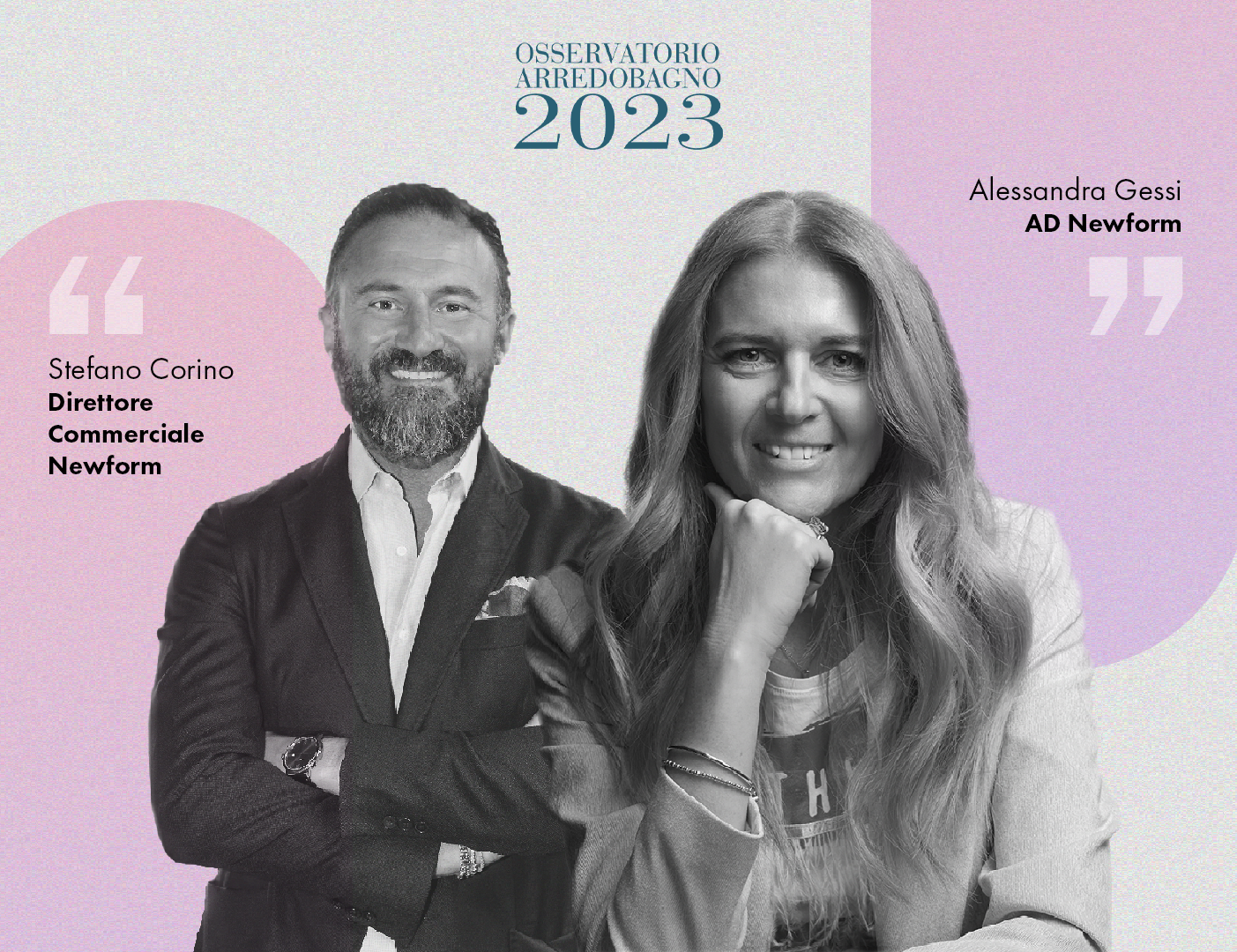 After a brief introduction about the recent rebranding, Alessandra Gessi underlines how the strong sales network of Newform, composed of qualified partners all over the world, is extremely essential to highlight the high value of the products. 
At the core of his interview, the Chief Commercial Officer, Stefano Corino, clarifies how, today more than ever, Newform prefers to talk about a NETWORK. The close relationship built over the years with the main partners represents a great advantage for the company. It is pleasure and a duty for Newform to constantly provide its support to customers and partners when designing and planning the different environment.