540 West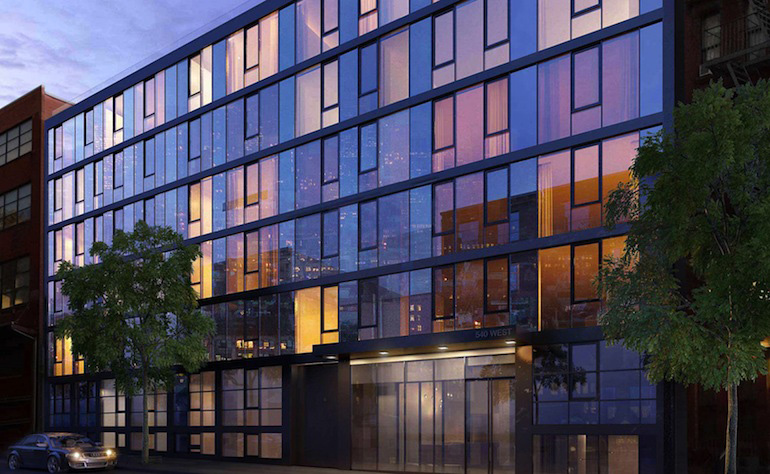 540 WEST
Residential
New York
United States
Year: 2015
Project by: S9, An Affiliate of Perkins Eastman Architects, PC
Interior/Exterior Design: Meshberg Group, LLC
Collections: Libera
Unique in style in the heart of the "Hell's Kitchen"
Well situated in Midtown's Clinton District, better known as "Hell's Kitchen", 540 West is a community in itself, the glass and steel façade reflects brownstones across 49th Street in a unique seven-floor, two-tower layout. 
The split-level lobby transitions into an open breezeway and central courtyard connecting the north and south buildings.
Bathrooms and kitchens feature the best Italian brands, among them the Newform collections.