Alagna Experience Resort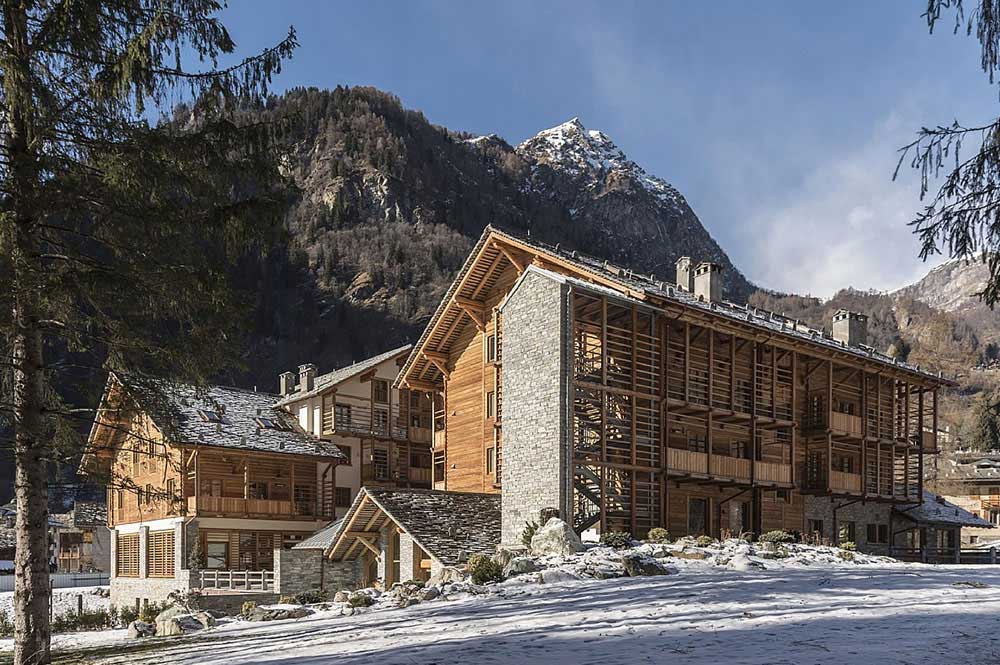 ALAGNA EXPERIENCE RESORT
Hotel
Alagna Valsesia
Italy
Year: 2017
Project by: Studio Pandolfo-Boggio-Garino Architetti Associati
Collections: El-X, Wellness
Website: Alagna Experience Resort
Wellness in harmony, at the foot of Monte Rosa
Alagna Experience Resort is the ideal destination to enjoy a holiday devoted to outdoor sports and wellness. Located in the Valsesia Natural Park, it rises at a height of 1200 metres in the heart of Alagna, a small and precious village at the foot of the majestic peaks of Monte Rosa, surrounded by charming landscapes and an unspoilt natural environment.
Inspired by the authentic Walser "houses", where wooden details combine low energy impact technologies, for a total symbiosis with the surrounding landscape, in Alagna Experience Resort everything is designed to coexist harmoniously with nature, following the principles of 'eco-therapy.
This welcoming resort offers 49 suites equipped with all modern conveniences.
The spacious rejuvenating area of the SPA is among the resort's strong points: provided with all amenities and equipment such as a Finnish sauna, aromatherapy steam bath, emotional showers, massage cabins, quiet room. The Newform collection chosen to give a touch of authenticity and naturalness to the interior is the El-x series.