Este Fitness & SPA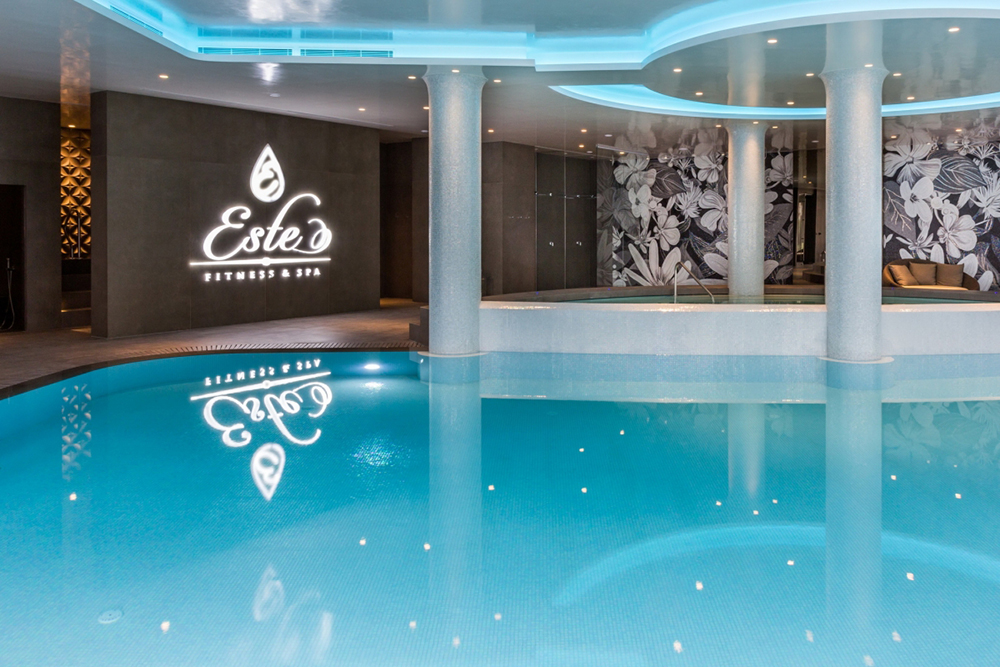 Este Fitness & SPA
Sofia
Bulgaria
Year: 2016
Collections: Wellness, Ergo-Q, Park
Website: www.estespa.bg 
Newform for a 5-star SPA in Sofia 
ESTE Fitness & SPA is an exclusive centre which offers guests an unforgettable multi sensory experience, a complete service related to SPA treatments, beauty care, physical fitness, yoga and relaxing area.
1.600 sq. m. of pure wellness located in Iztok, the famous elite and desirable quarter of Sofia, in the residential complex winner of the "Building of the Year" prize in 2011.
In this refined and graceful 5-star SPA, guests can lose themselves  in an enchanting atmosphere, enjoying a total relaxing experience, to escape the hectic pace of urban life and  wake up the body and the senses.
ESTE Fintness & SPA, among the most prestigious and luxurious SPA in Europe, has been nominated for the "World Luxury Spa Awards 2017".