Nyungwe Forest Lodge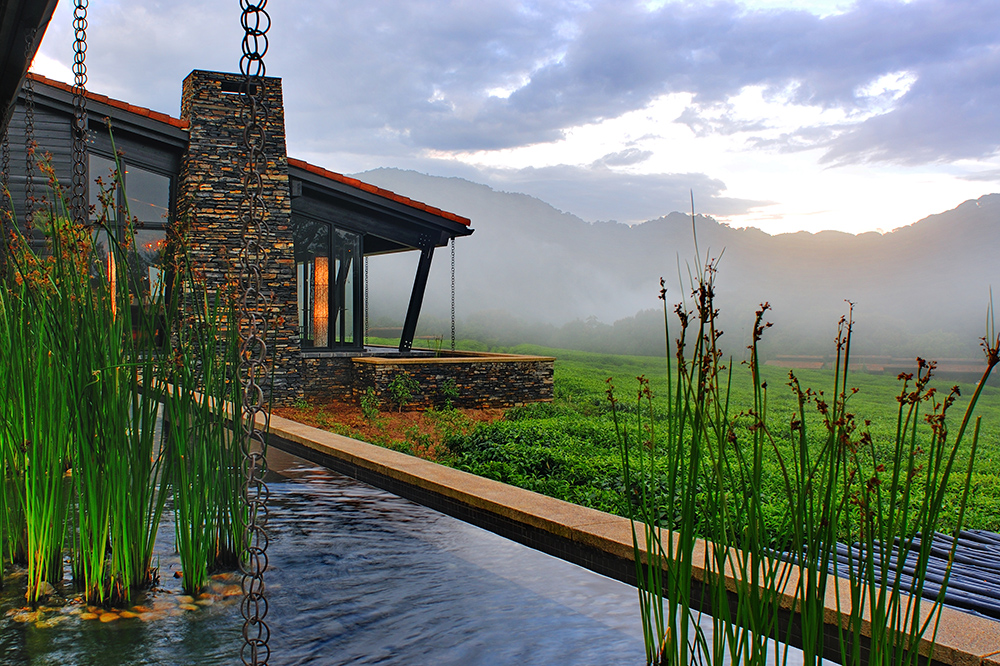 Nyungwe Forest Lodge
Resort
Gisakura, Nyamasheke
Rwanda
Year: 2010
Project by: K/M2K Architecture
Collections: XT
Website: Nyungwe Forest Lodge
Newform in the beauty of the African jungle
The Nyungwe Forest Lodge is a luxury resort, located in the Gisakura tea plantation, on the edge of the Nyungwe National Park.
Established in 2004, the park covers an area of approximately 970 km² of rainforest, bamboo, grassland, swamps and bogs. Nyungwe is is the largest mountain rainforest on the African continent with over 13 different species of primates, representing 20% of all the apes in Africa.
Th resort consists of 22 luxury rooms which are situated in 6 wooden villas, each one is equipped with private decks which offer views overlooking the vast forest terrain.
Designed to fit harmoniously within its beautiful natural surroundings, Nyungwe Forest Lodge offers guests exceptional 5-star comfort and ensures an experience rich in local culture, fluently fused with quality service and African courtesy.