Nox Hotel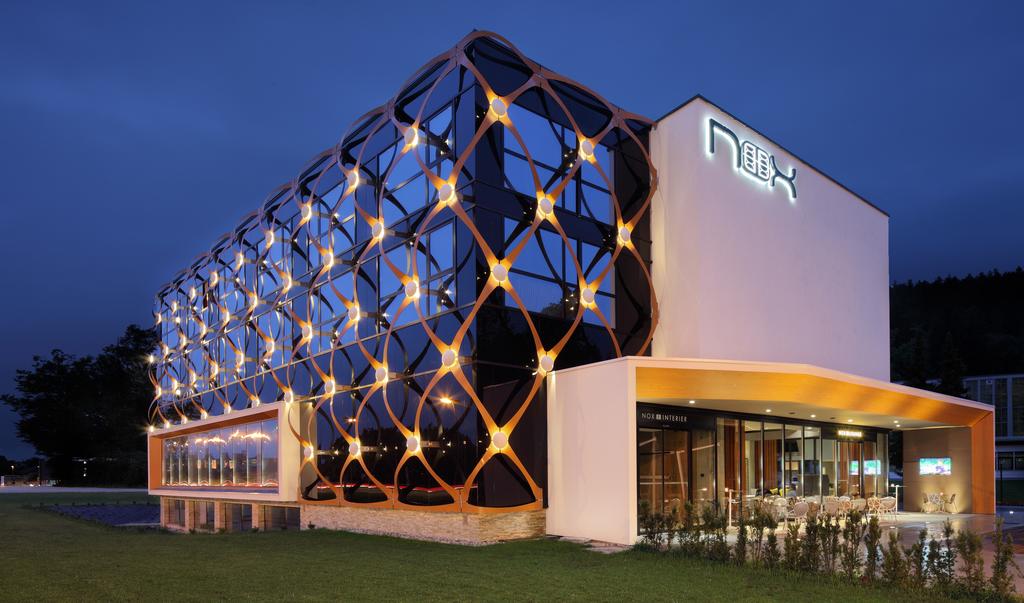 Nox Hotel
Ljubljana
Slovenia
Year: 2013
Project by: Niki Motoh – Nimo Studio
Collections: X-Light, X-Sense, Mini-X, XT, Ergo, Royale
Website: www.hotelnox.com
Newform for the Nox Hotel, hospitality and design
The Nox Hotel is a boutique hotel which boasts a modern and fresh interior, richly furnished in wood, and an exciting variety of interior designs. The idea for the hotel arose from the desire to bring a furniture showroom and a hotel under one roof.
It offers 24 completely uniquely equipped rooms, that were designed by various Slovenian designers. Each room is different,
has its own character and name. 
An interesting feature of the rooms is the unconventional, glass-walled bathrooms. The glass wall allows natural light to enter the bathroom and connects the bathroom with the room space, providing a more spacious feel to the room's interior. The rooms differ greatly from one another, each having a character of its own. 
Newform has taken part in this project, supplying different kind of products, various in style and design, to offer a unique hospitality experience.