"Remixing Beauty": recovery, sustainability and made in Italy in the project signed by Polimi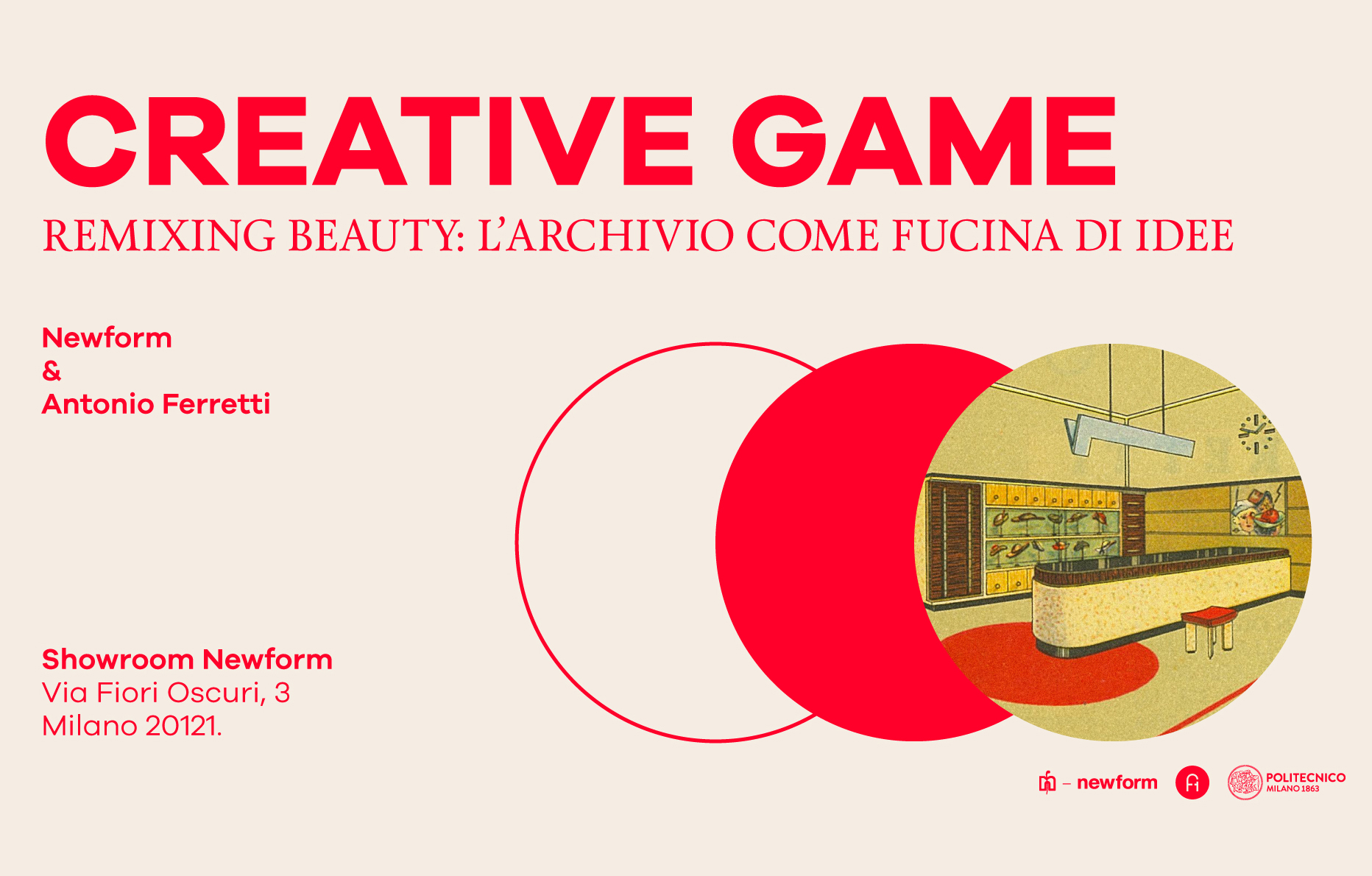 Newform continues its collaboration with the Politecnico of Milano. During the Design Week the brand hosted the meeting of the project "Remixing Beauty": the recovery of a brand that has disappeared and no longer exists, by Antonio Ferretti.
Content, storytelling, heritage, all permeated by sustainability and made in Italy.
On the one hand the present with Newform, a company active since 40 years in the furnishing of interiors, bathrooms, wellness, taps, and on the other the past recovered from an archive, represented by Antonio Ferretti's company, born in 1904, specialized in office and home furnishings: two companies that share many values such as efficiency, multifunctionality, sustainability.