SALONE DEL MOBILE 2022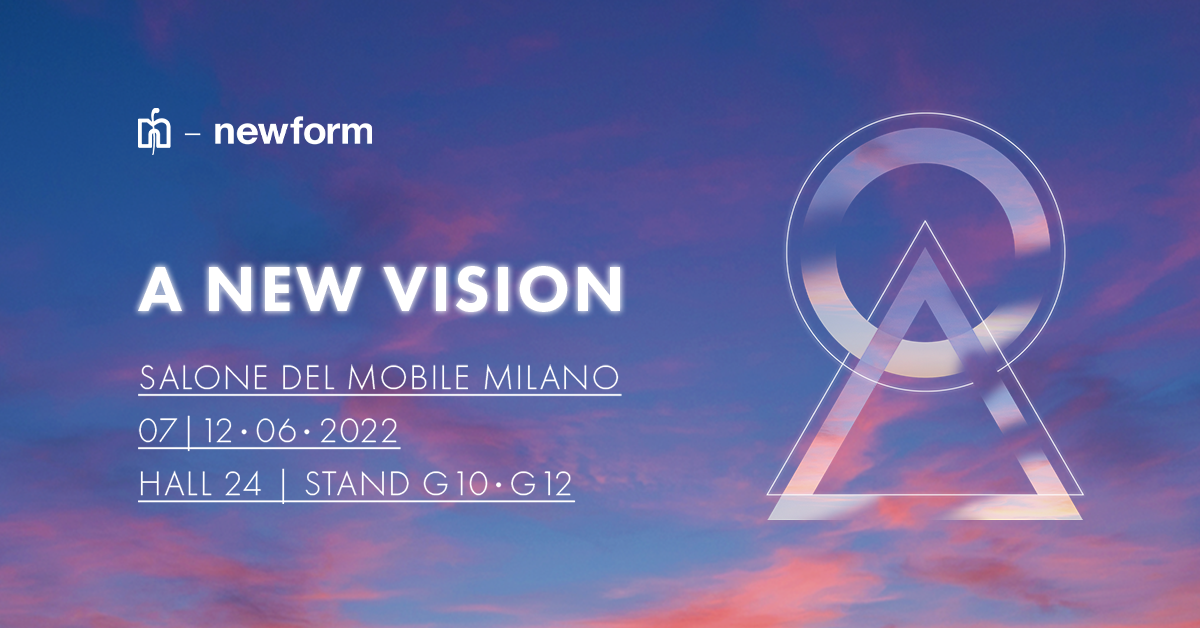 Newform is pleased to participate to the upcoming edition of Salone del Mobile di Milano which will take place from 7 to 12 June.
After a forced and inevitable stop from the world of events, fairs and exhibitions, this moment represents the long-awaited return of the company on the international design scene.
Over the past two years, when the pandemic strongly limited the social relationships, Newform took the opportunity to start an important prospective work that led to a regeneration, innovation and rebirth of the company. A project that already saw the achievement of the first goals, but it is waiting for Salone del Mobile to start to unveil the great news which have long been guarded in Newform and which are ready now to be presented to the world.
An exclusive exhibition area, recreated to represent what the concept of rebirth really is, will welcome everyone who wants to feel living and true emotions.
What will be shown during the Salone del Mobile, it is not simply the image of an evolved company, but it represents the tangible and evident confirmation of Newform's new creative impulse.