New vibes, new style | The unique look of Newform's finishes boxes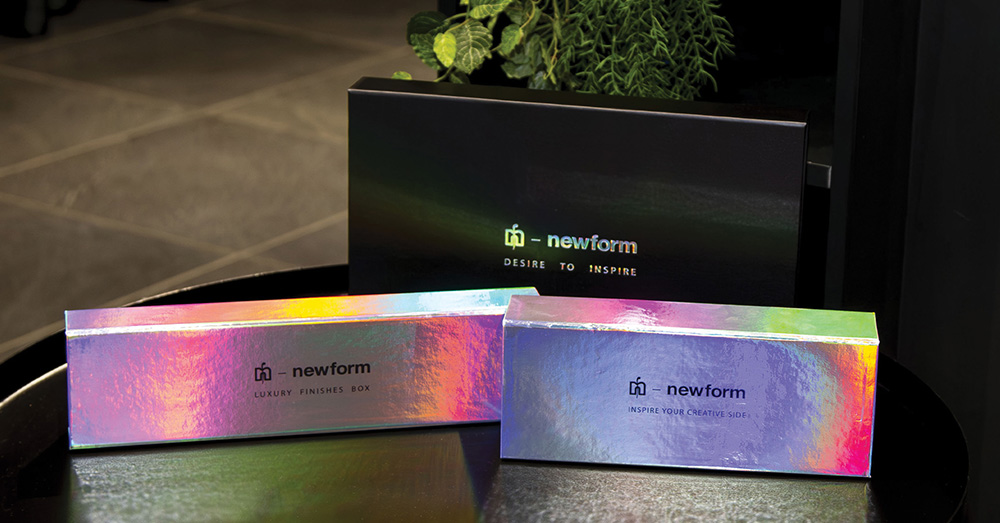 The new finishes boxes are definitely part and parcel of the latest brand restyling, but above all they represent the main element through which Newform has dared with lights and colours to trigger the visual astonishment of a wow-effect.
NEW VIBES, NEW STYLE
The new iridescent look has been conceived to be much more than eye-catcher. This unique cover turns curiosity and charm into ever-changing nuances, that are always quelled by the dominant reflection of light. A preview about the main mood of Newform's finishes range, a variety of shades and textures that become the original touch of colour, constantly hit by new glares and lights.
As soon as the box are opened, Design and Quality become something tangible. Like treasure chests of chromatic suggestions, they reveal the wide range of compositional possibilities conceived by Newform for the bath and wellness environment. Sight and touch are immediately rewarded by the tailoring of Newform finishes, the incipit of coloured emotions for everyday living.