Newform supports the World Ocean Day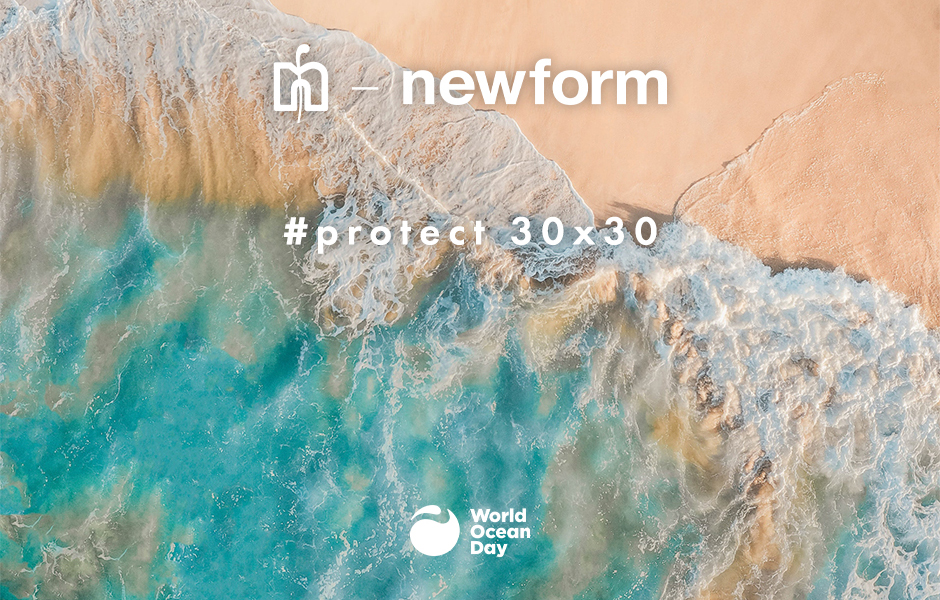 Every year on 8 June we celebrate World Ocean Day. It is an important opportunity to raise global awareness of the future of our blue planet.
Newform is proud to support the 30x30 proposal that aims to protect at least 30% of the earth's surface by 2030.
Oceans cover over 70% of the planet. They support the sustenance of 3 billion people and are home to most of the earth's biodiversity. By joining this initiative, Newform is committed to supporting and promoting the protection of marine ecosystems, in particular by preserving the climate and biodiversity.
One Ocean, One Climate, One Future – Together

Oceans are threatened by climate changes. It is time for a big change. Join us and many other people around the world on this important initiative by signing the petition to protect the planet's land and ocean by 2030.