Filario Hotel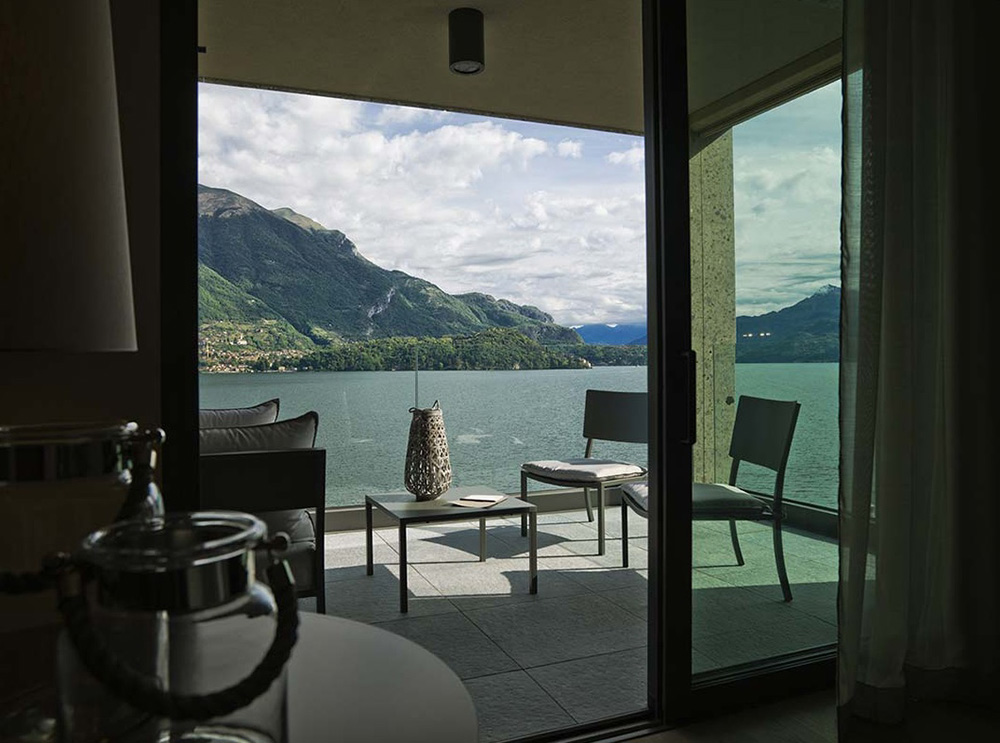 Filario Style Hotel
Lezzeno, Lake Como
Italy
Year: 2015
Project by: Arch. Alessandro Agrati
Collections: Egon, Wellness
Website: www.filario.it
Unique elegance and beauty on the Lake Como
Hotel Filario is a  place where time crystallizes, enchanted by beauty.
Welcoming, privileged spaces generate authentic feelings of ease and conviviality, conceived to enjoy the elegant and magic greatness of the essential.  
Set on the pristine shores of Italy's Lake Como in the picturesque region of Lezzeno, the contemporary Filario Hotel is one of the newest openings from the Design Hotels group. Modern architecture, clean design and genuine hospitality create a luxuriously vibe that sets Filario apart from evertyhing else.
Woods, stones and precious fabrics lead to a delicate and surprising path, gentle as time flows on Lake Como.
History and traditions were the ground for shaping a property that offers enhanced perspectives.
Reflecting Lake Como's unique elegance and beauty, the luxury accommodations recall peacefullness and discovery.