A.ZETA on the cover
The Italian magazine Il Bagno Oggi e Domani chooses the new showerhead A.Zeta by Newform for the cover of the December issue. A project born from the collaboration with the Alberto Apostoli Architectural Firm, that has been involved till the final version of the product. A showerhead with minimal design, enriched by refined finishes in harmony with the market trends as, for instance, the white matt, the colour selected for the magazine cover.
A.Zeta by Newform is the outcome of the matching between shape and function : made of steel, it offers unique solutions as part of wellness and it enhances the shower environment thanks to its aesthetic line and to the possibility to choose the water dual output, drop-down or rainfall.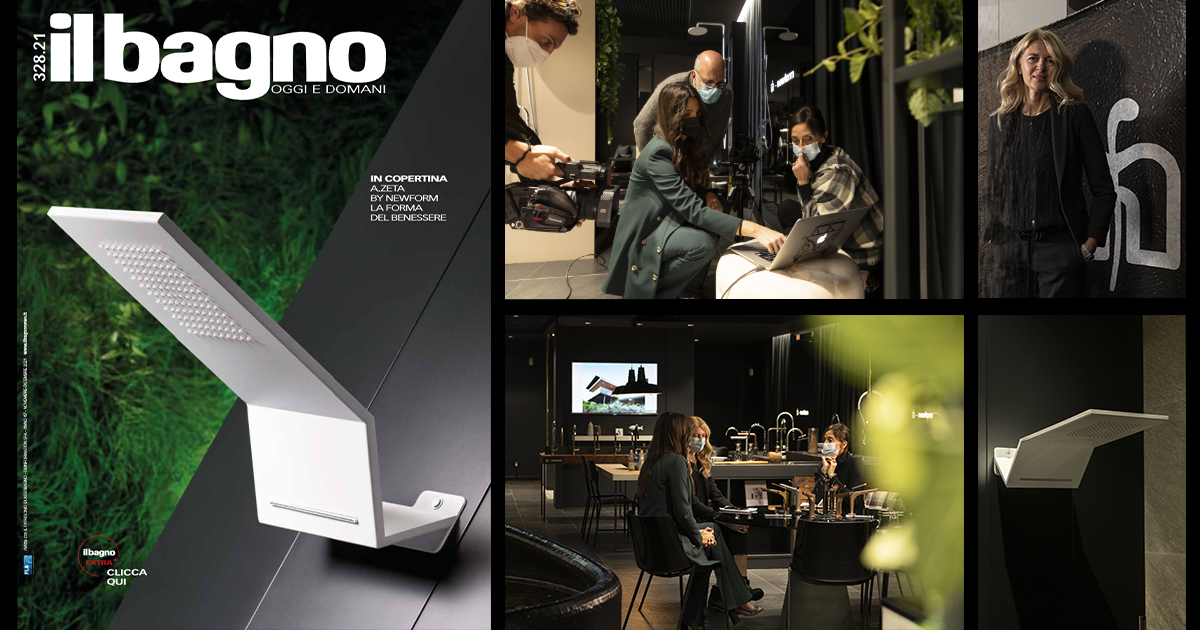 In this issue of Il Bagno Oggi e Domani, the company opens the doors and it shows its identity at 360 degrees during an exclusive interview.  From several months, Newform finally has the face, the voice and the elegance of a woman, the holder Alessandra Gessi, who confirms the positive development of the revival project started in 2020 that has brought the company to the achievement the first goals. The CEO of Newform, supported by the Marketing Manager Linda Barbolan, underlines the priority to focus on the Brand Awareness to enhance the communication and to make the brand widely distinctive.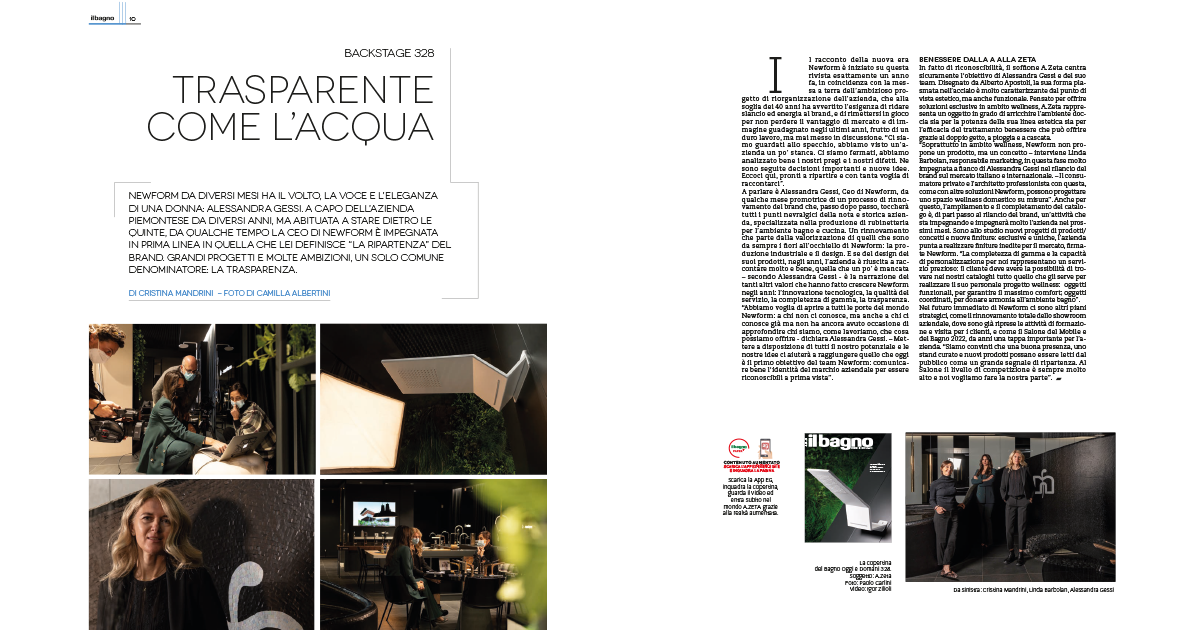 "We want to open the doors of the Newform world: to those who do not know us, but also to those who already knows and maybe they have not yet had the opportunity to find out more about who we are, how we work and what we can offer".
In the near future, the brand will see the completion of some important projects as the total renewal of the showroom in Serravalle Sesia, followed by the participation to the Salone del Mobile e del Bagno 2022. The latter is an unmissable and fundamental stop to present the evolution of Newform and how the company is today.